Polo of Black &Tan
---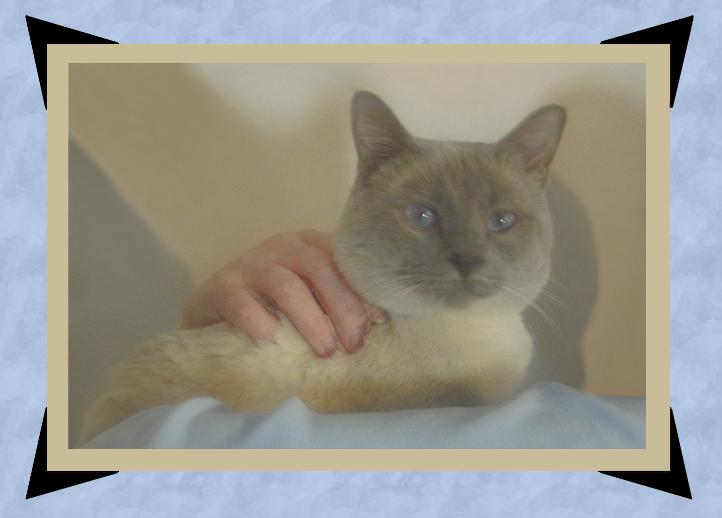 Photo taken on December 26, 2011 a few weeks before his 5th birthday
Polo is a lilac point
Born of
Dam: SHOOBOX NINA
Sire: PERMES SHERLOCK HOLMES
Polo has genetically tested Negative for the genes that cause Progressive Retinal Atrophy, Polycystic Kidney Disease, and Long Hair.
PRA-CEP290 Result: N/N - Normal, cat does not have the rdAc mutation. PRA is an inherited late-onset blindness, these genes have been identified in 33% of the Siamese population.

PKD results N/N - Normal - Does not possess the disease-causing PKD1 gene. PKD is a well documented abnormality in domestic cats.

Genotype Result: N/N Cat has short hair. None of the 4 long hair mutations detected. Cat cannot produce long-haired kittens.

Tested at U.C.Davis Veterinary Genetics Laboratory
---
My album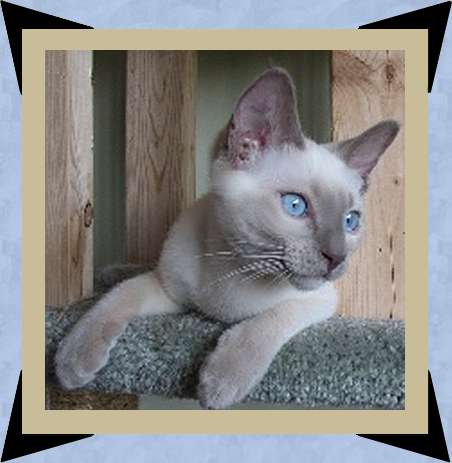 Photo of Polo at seventeen weeks of age taken by his former owner.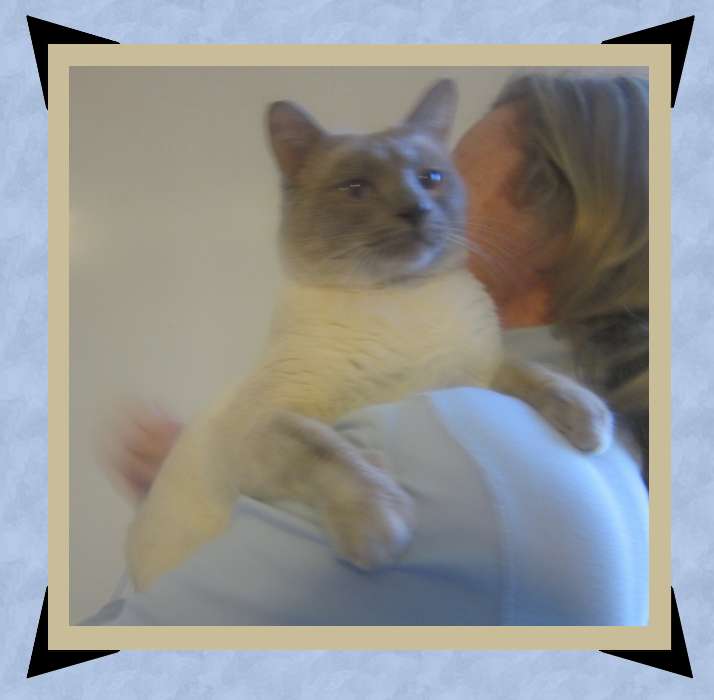 I may look like a big tough guy but I'm not. Meowmy asked me what my name meant but I didn't know so we looked it up on the internet.
In Greek it means adventurer or traveler. Well I have traveled several times and it has been an adventure to meet my new families.
In Italian it means chicken...I hate to admit it but that might be the one. I don't have a fighting bone in my body.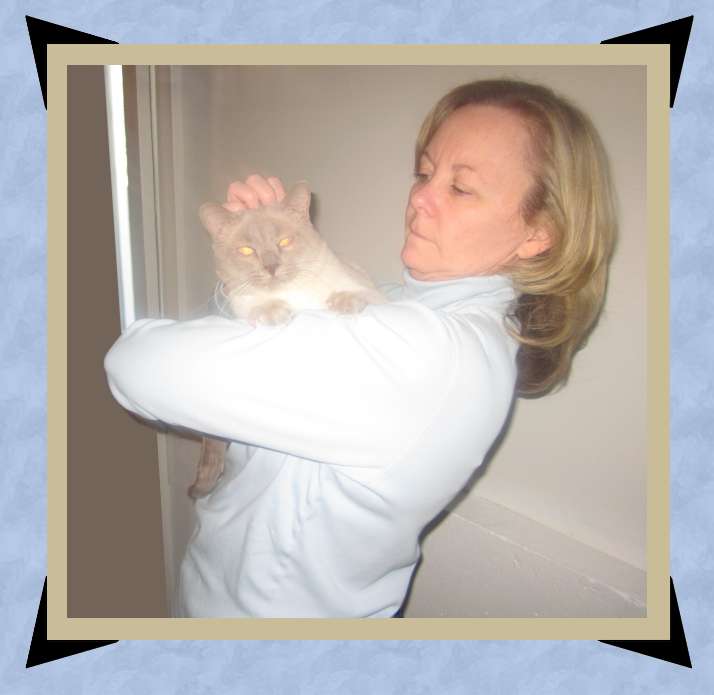 This fall I decided it was time to allow Meowmy to hold me. Ya see, I was a cage cat and not comfortable outside my stud enclosure.
I get lots of love and tummy rubs inside where I was comfortable. It helps that I have a house to retreat into too.
I am a big time lover. When Meowmy rubs my head and pets me I roll on my back for her to rub my tummy too.
I came to live here on 9/20/09. It took me two years to adjust. I'm really happy I finally gave in. I like being held.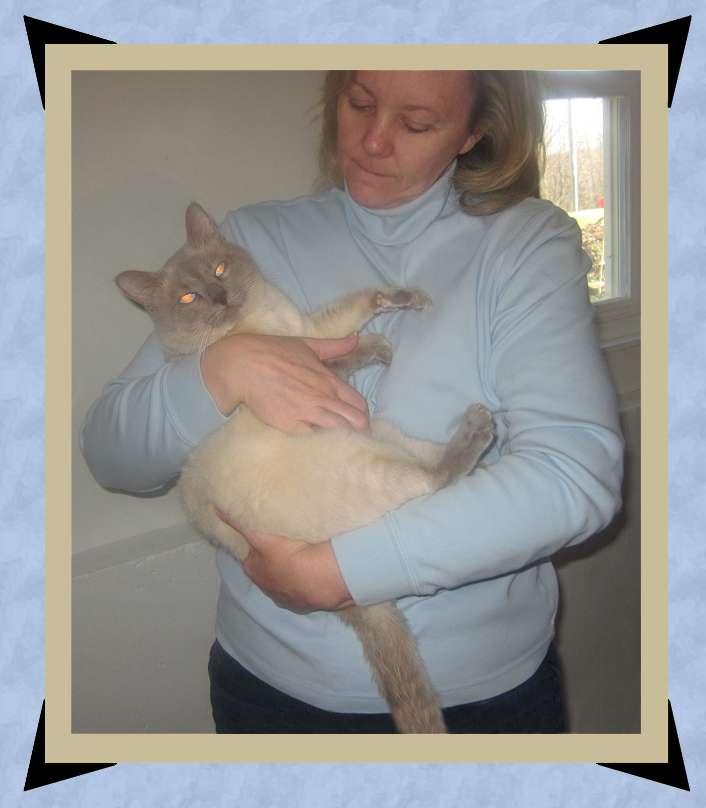 Its hard to roll on my back when I'm in her arms but she tried to rub my tummy, lol.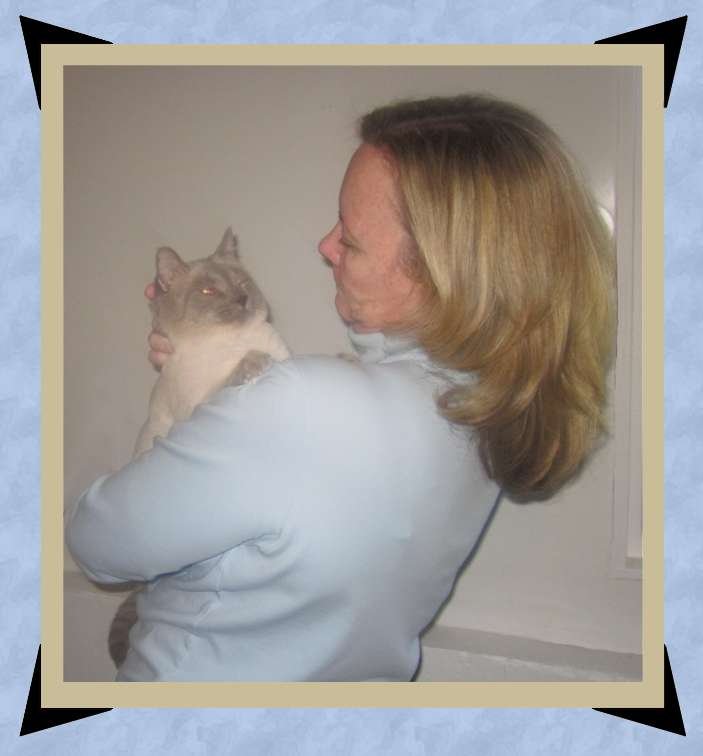 I love making biscuits. My paws are always going. Meowmy says I'm so strong it feels like I'm hugging her.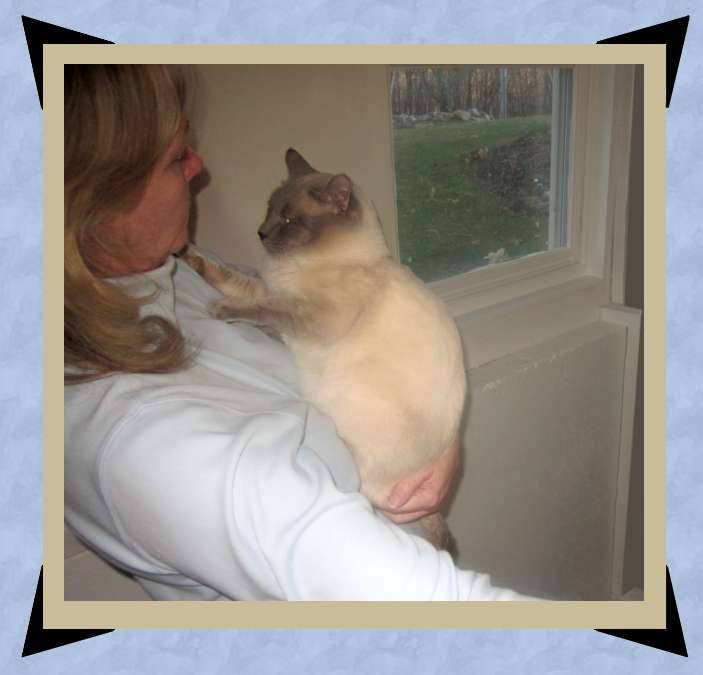 She's trying to get me to look at the camera....I don't want too right now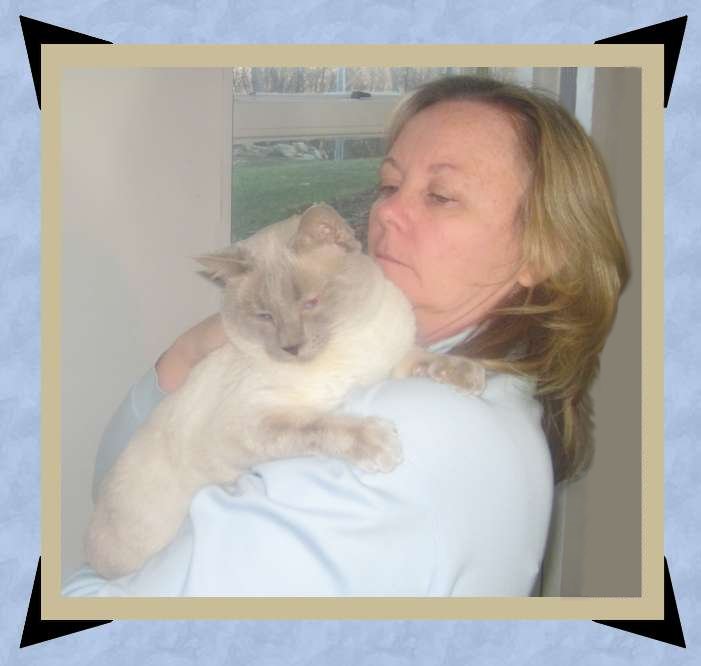 Makin' biscuits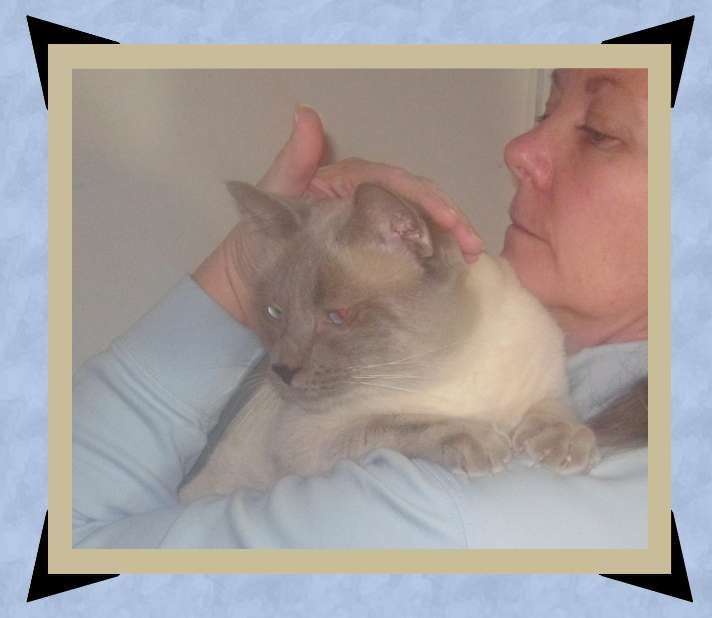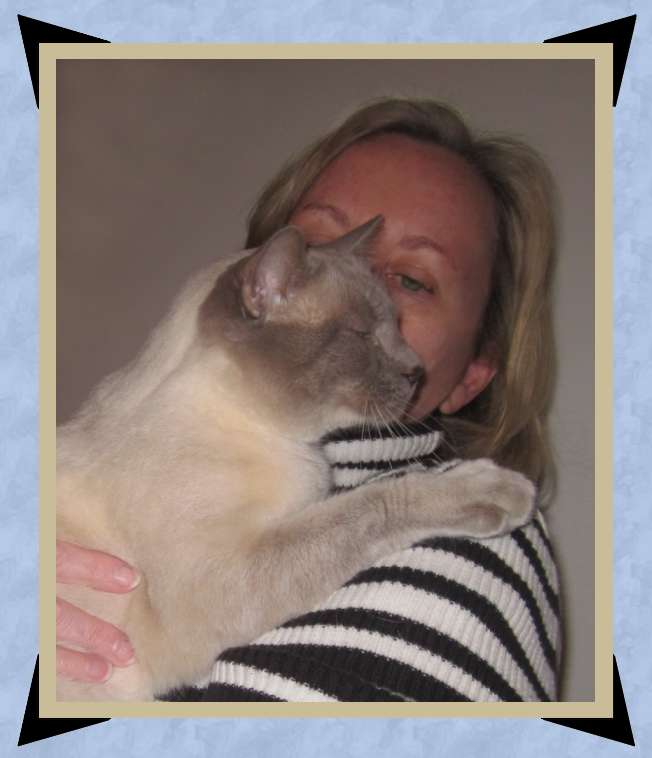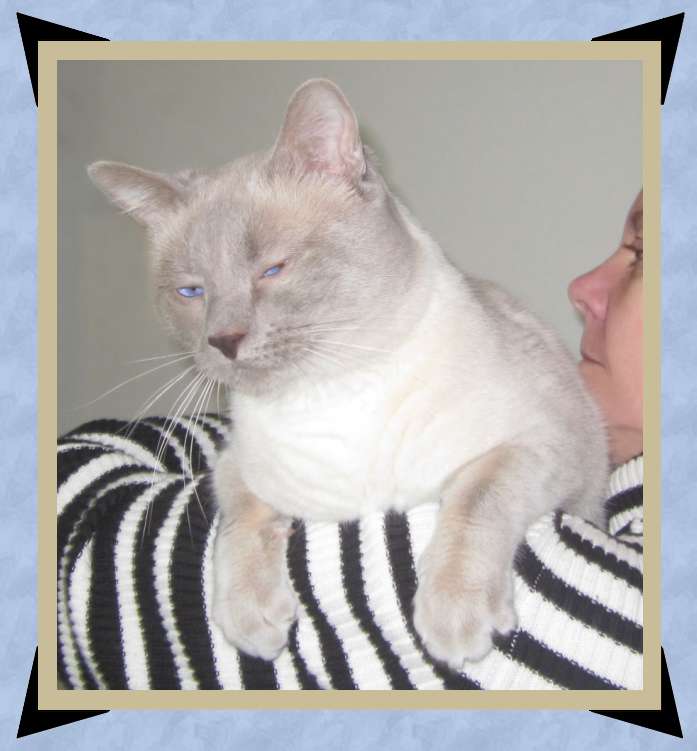 At his annual wellness exam in Sept 2012 Polo weighed 10.5 pounds and has nice healthy gums and teeth.
We'll keep trying to get eye color but the light was just not there and I don't like to look at the camera.
---
All images, text, and all other contents of this site are protected by copyright law.
The contents of this site may not be reproduced, distributed, exhibited, published, or used in any form, in whole or in part, without prior written permission from the copyright holder.
All images, and text copyright © Black&Tan, 2010-2013 | All Rights Reserved | Contact
---