Balor Bass of Black &Tan
---
Photo Taken November 2012 - Balor at 9 yrs old
Born of
Dam: REFINE SHEENA-OF-CHINA
Sire: SHOOBOX CAESAR OF PERMES
Dec 2013-Balor has genetically tested negative for the genes that cause Progressive Retinal Atrophy and Polycystic Kidney Disease.
PRA-CEP290 Result: N/N - Normal, cat does not have the rdAc mutation. PRA is an inherited late-onset blindness, these genes have been identified in 33% of the Siamese population.

PKD results N/N - Normal - Does not possess the disease-causing PKD1 gene. PKD is a well documented abnormality in domestic cats.

Tested at U.C.Davis Veterinary Genetics Laboratory
---
~ Growing up Balor ~
Nicknames: Bay, BayMon, Buddy
My album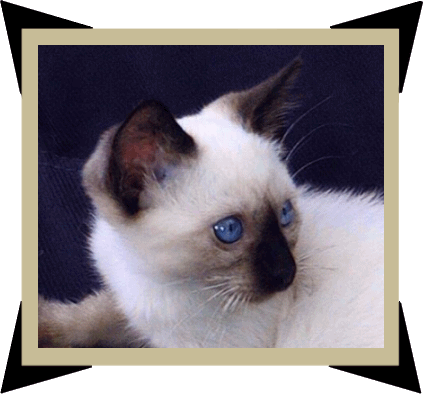 My 1st portrait from my breeder in California
My name Balor comes from Celtic Mythology. Balor was king of a race of giants.
We pronounce it "bay + lor"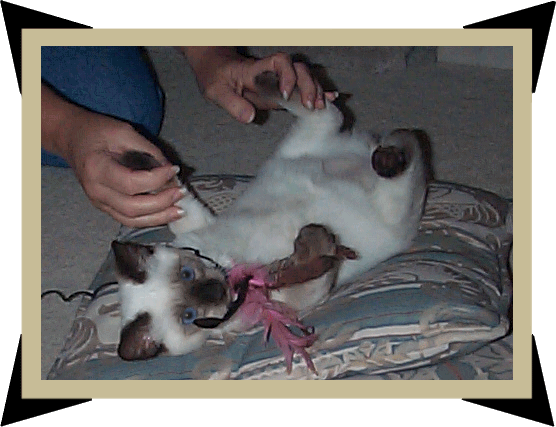 I love to play and ....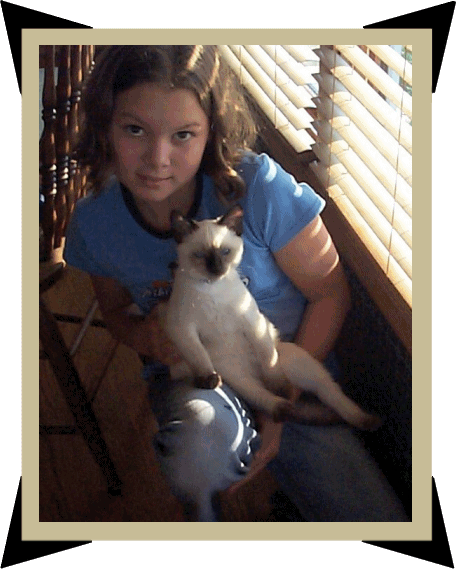 .......hang with friends.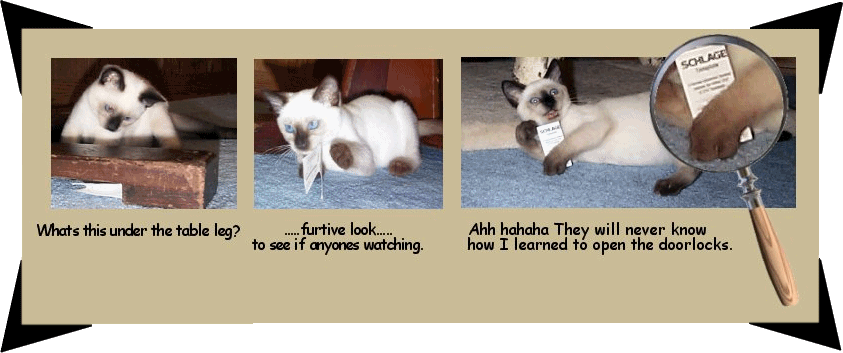 My intelligence began to reveal itself at a young age.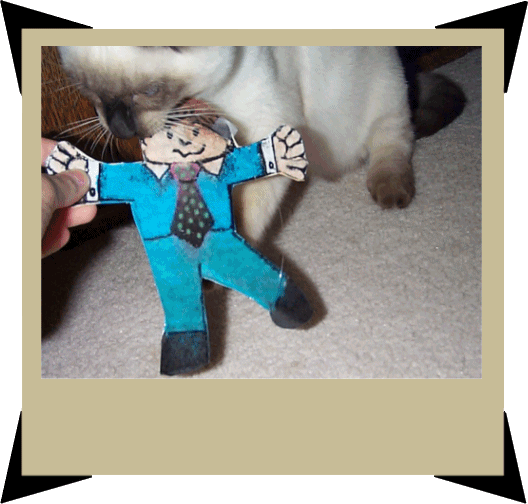 I enjoy helping with homework. Like this fun visit with Flat Stanley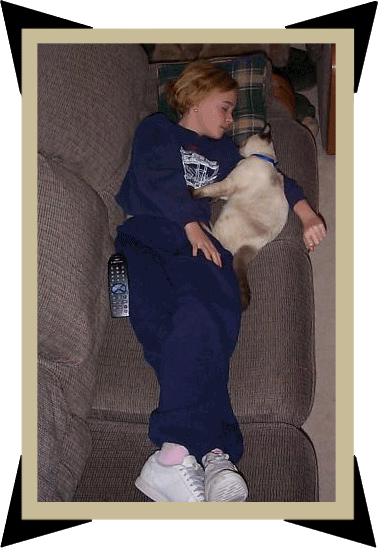 Snuggle snuggle zzzzzzz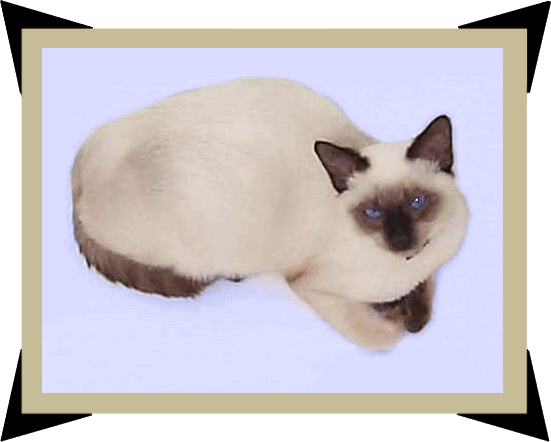 Me in 2004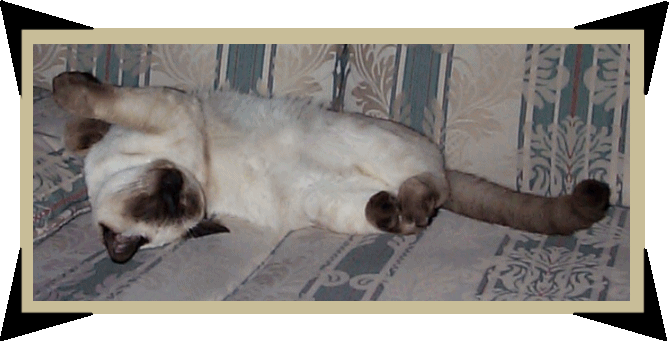 Just one more nap......Mmmmmm.....z Z z Z z Z z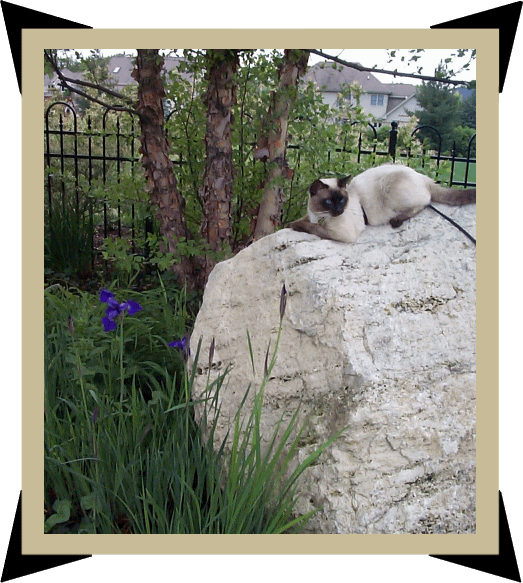 I love rock climbing! I am so happy we moved to Massachusetts,
rocks and walls I can climb and walk along everywhere.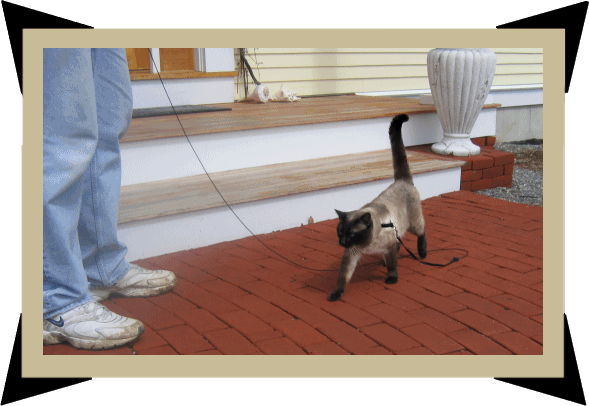 Thank you for taking time to learn about me.
I have to go now I don't want to miss my afternoon walk.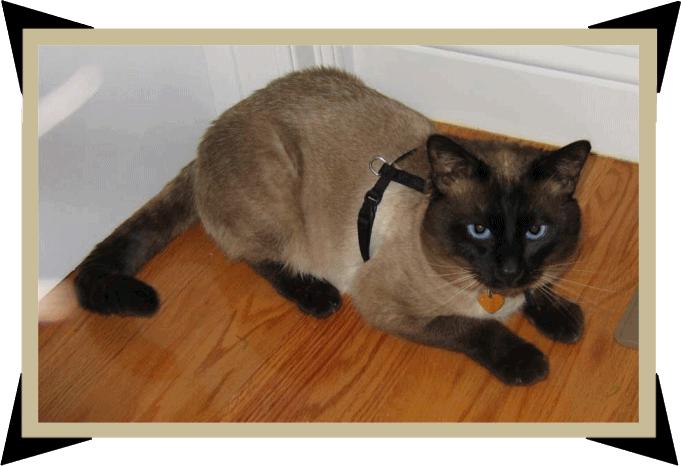 On July 6th 2010 Balor weigh in at 9.7 lbs. He loses weight in the spring and bulks up in the winter.
---
All images, text, and all other contents of this site are protected by copyright law.
The contents of this site may not be reproduced, distributed, exhibited, published, or used in any form, in whole or in part, without prior written permission from the copyright holder.
All images, and text copyright © Black&Tan, 2000-2013 | All Rights Reserved | Contact
---