Black &Tan Keva Guinness
---
Queen Retired
Keva is living with us as our pet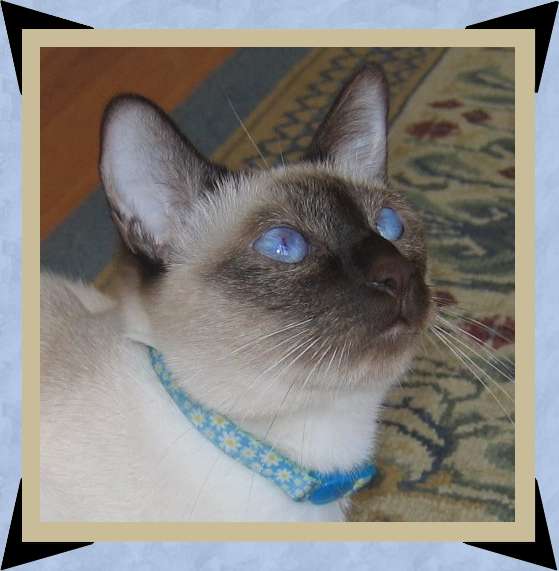 Photos taken April 2008
Keva is a chocolate point Siamese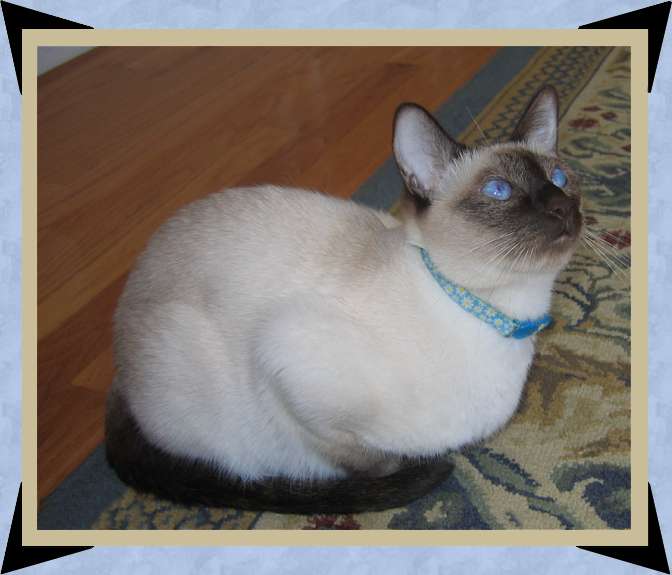 Keva is of our own breeding from our spring 2006 litter.
Born of
Dam: MAEVE GUINNESS OF BLACK&TAN
Sire: BALOR BASS OF BLACK&TAN
---

Nicknames: Keva Weava , shortened from Keva the Story Weava (weaver), Kiwi Wiwi
My Album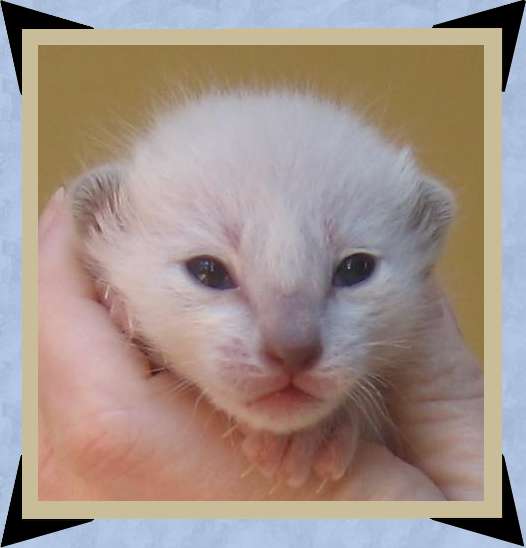 Eleven days old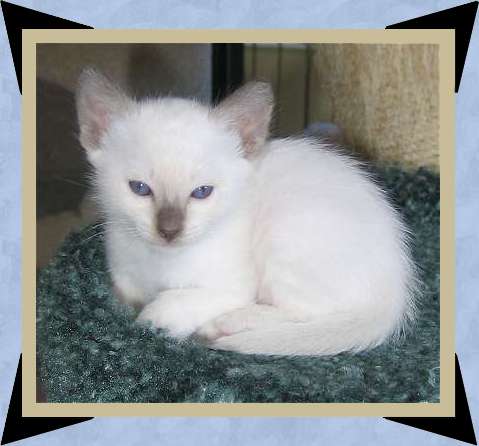 Four and a half weeks of age
Keva is the English version of the old Irish name Caoimhe.
Pronounced "kee + va" and is from Celtic caomh meaning "gentle, beautiful, precious"
We feel this best describes our lovely chocolate point girl.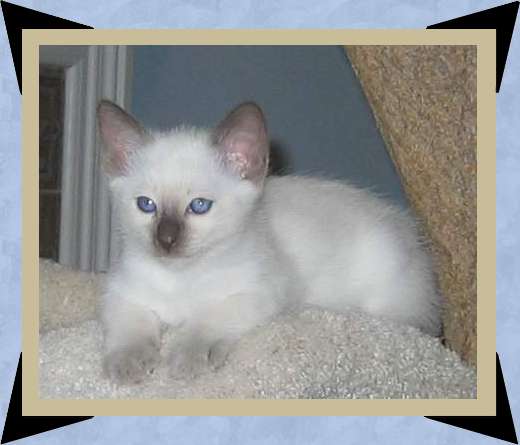 Seven weeks of age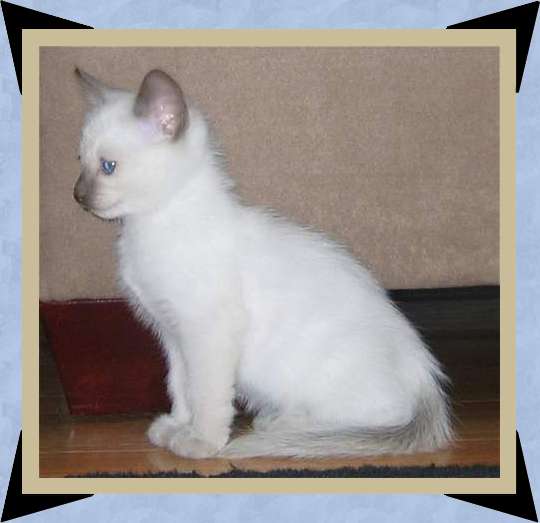 Seven weeks of age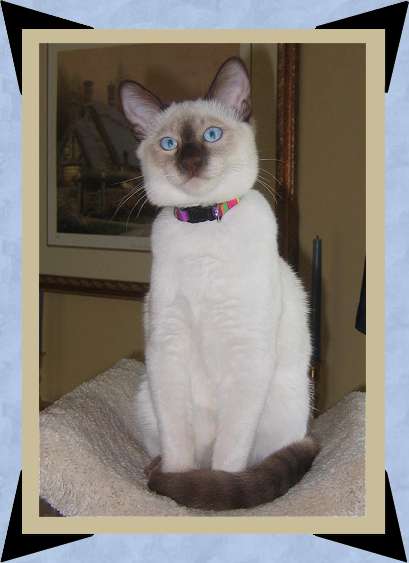 5 months old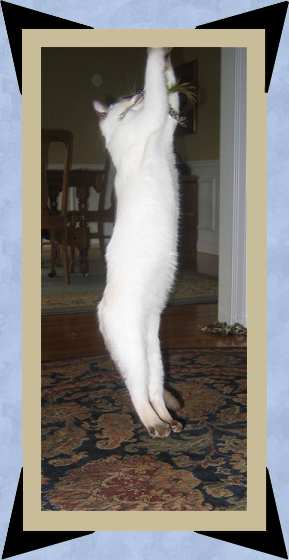 I'm really a very sweet girl and a bit of a tomboy. I still like to wrestle and have fun leaping for toys.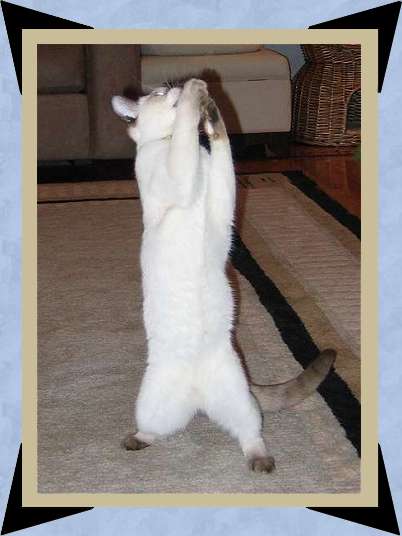 New American Idol?.........Singing "I believe I can Fly"
And then showing us she can...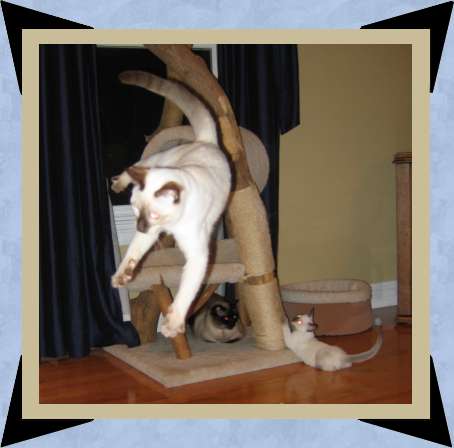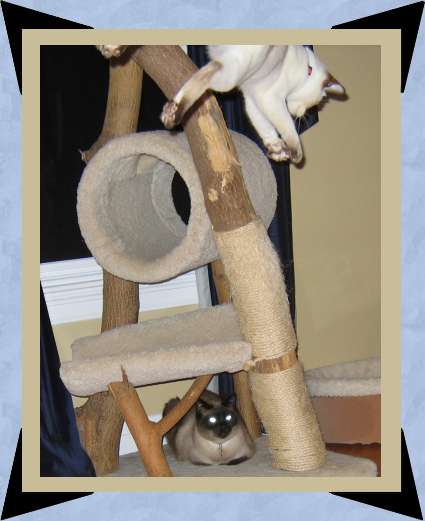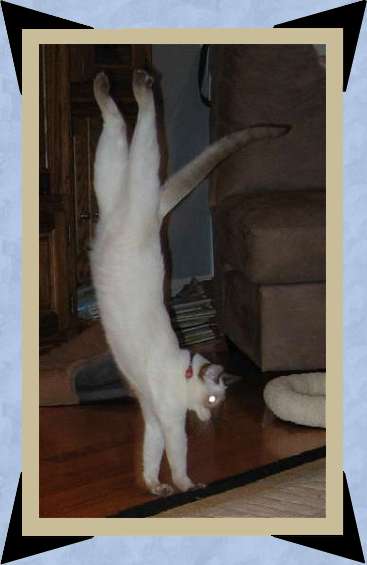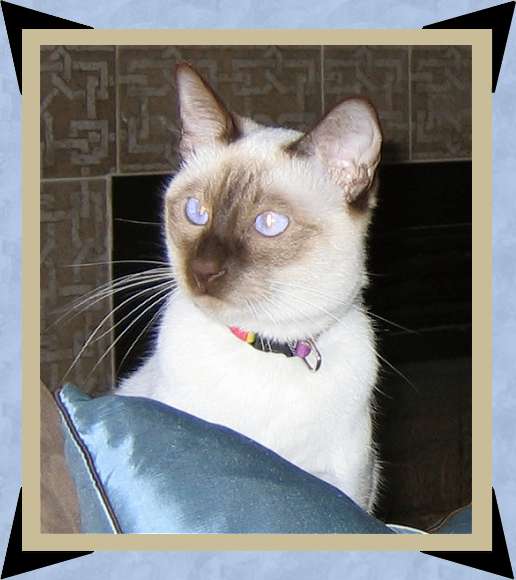 Because I am a chocolate point and have a nice ivory white body my eyes are blue on the lavender end of the color spectrum.
It's difficult to get a photo with true color because my eyes tend to reflect back the light. They are really more blue then this photo shows.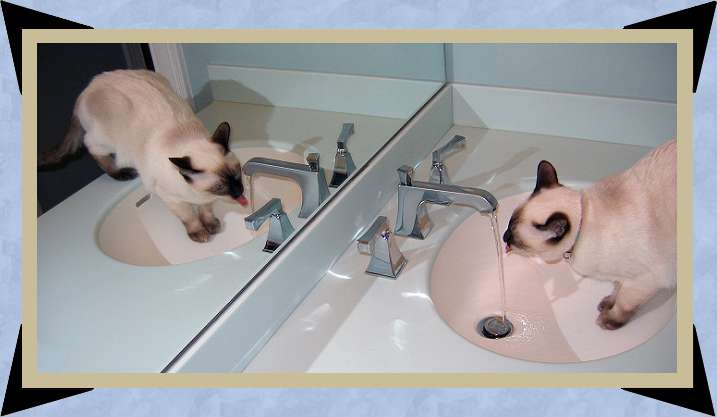 Yummm, I love fresh cold water from the faucet.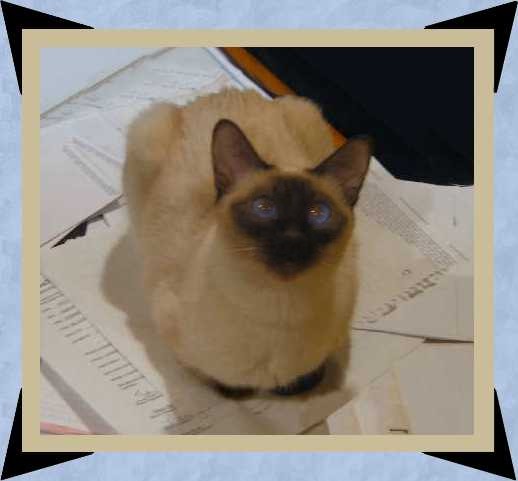 I'm working hard on this paperwork.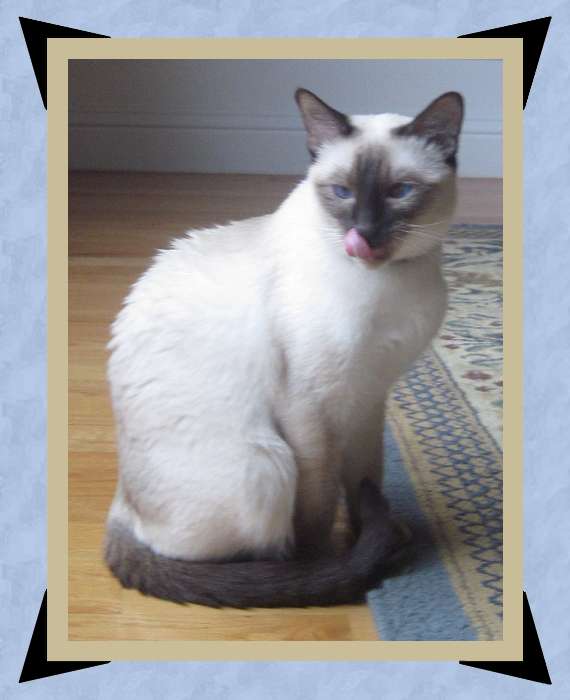 This photo of Keva was taken in 2010 when she turned 4 years old.
I'm retired from breeding now. You can find links to all my kitten diaries on the Kitten Diary Index.

---
All images, text, and all other contents of this site are protected by copyright law.
The contents of this site may not be reproduced, distributed, exhibited, published, or used in any form, in whole or in part, without prior written permission from the copyright holder.
All images, and text copyright © Black&Tan, 2000-2013 | All Rights Reserved | Contact
---