Tasa of Black &Tan
---
Queen Retired
Tasa is living with her family in Wakefield, Ma. Her family tells me her 9/2012 wellness visit with the vet showed she is healthy.
She enjoys playing with her balls, sitting with her owners, and even follows her pawpaw to sit on the porch with him. She is a happy cat.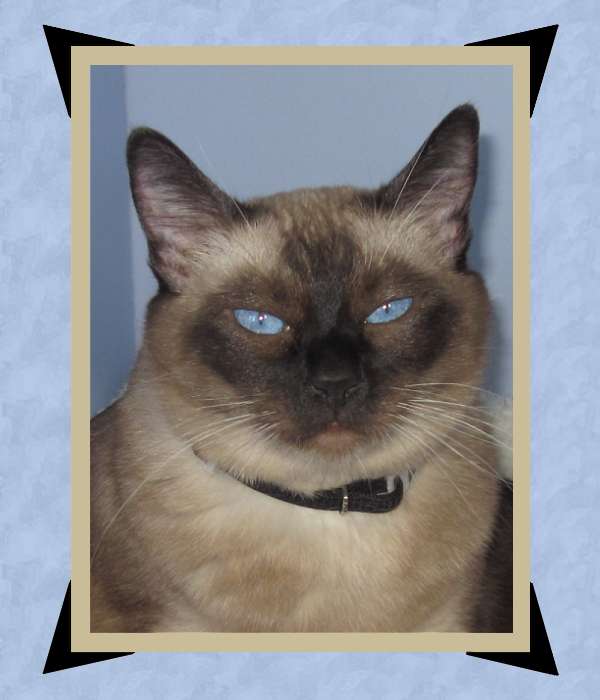 February 2010
Tasa is a traditional seal point Siamese
Born of
Dam: OLD SIAM LUNA BELLA
Sire: CAT OF TAILS RAJA
---
My Album
Photos below were all taken Sept 2009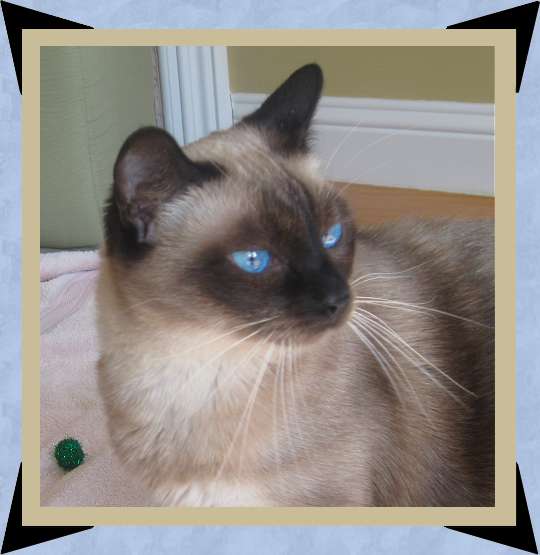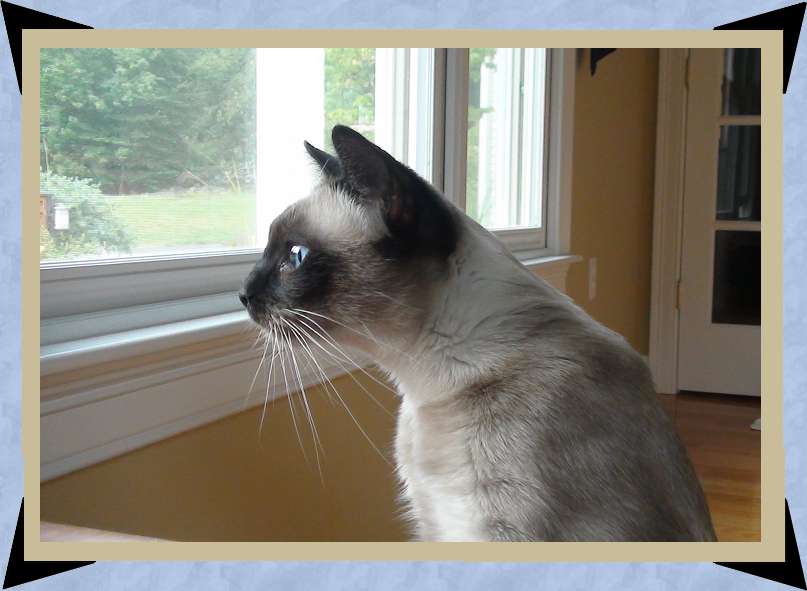 Tasa's registered name is Tasanee. Dennis and Kathy her previous owners pronounce it "Ta-sah-nee." somewhat like Dasani water.
It is a Thai word meaning Beautiful View.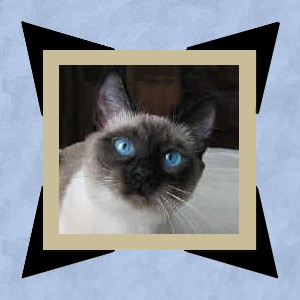 These photos are of my younger days when I was with my first breeder.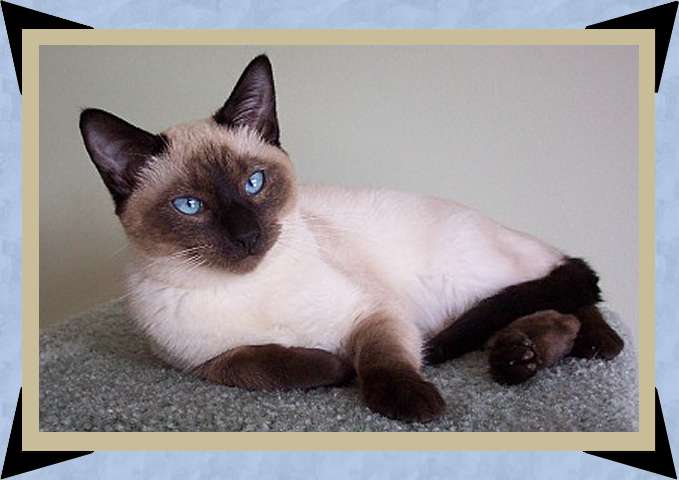 In my new photos I'm quite wide eyed as everything here is new to me.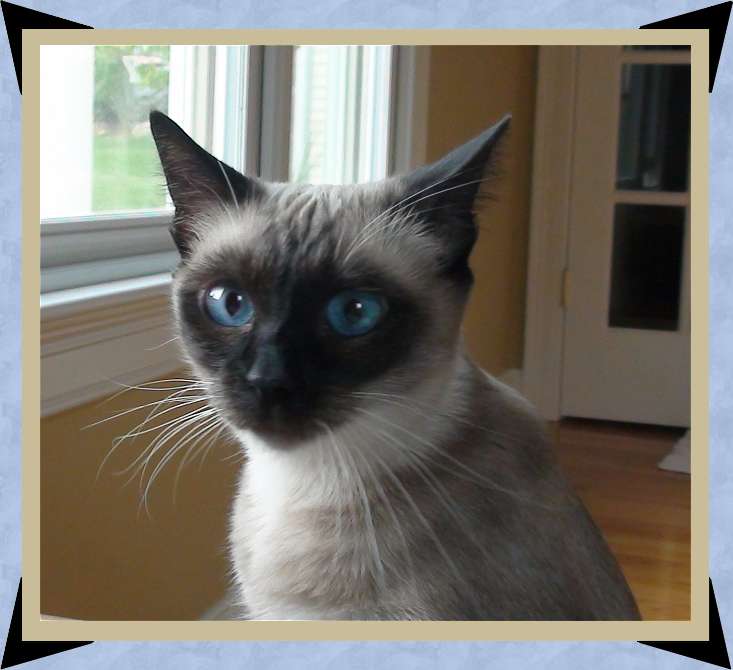 Tasa has a lovely to touch silky soft coat.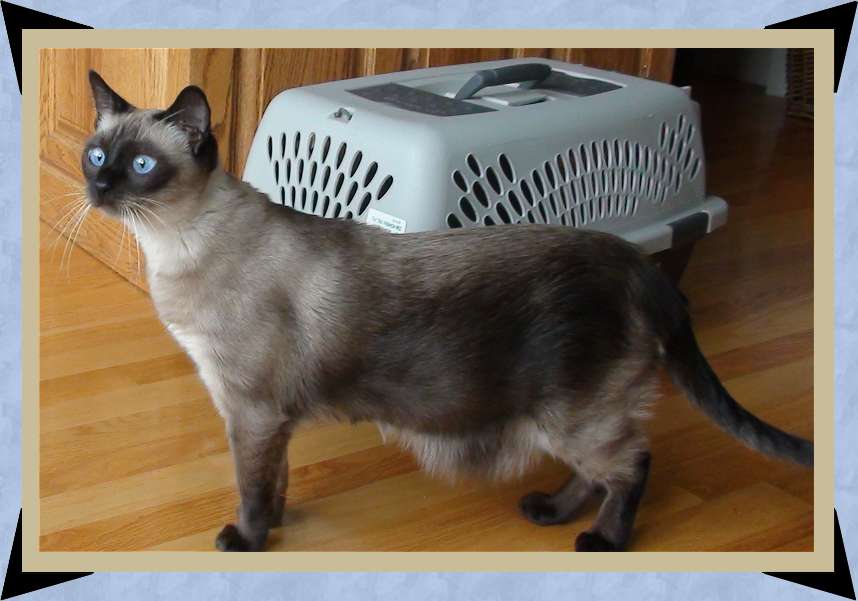 I have a very impressive set of whiskers.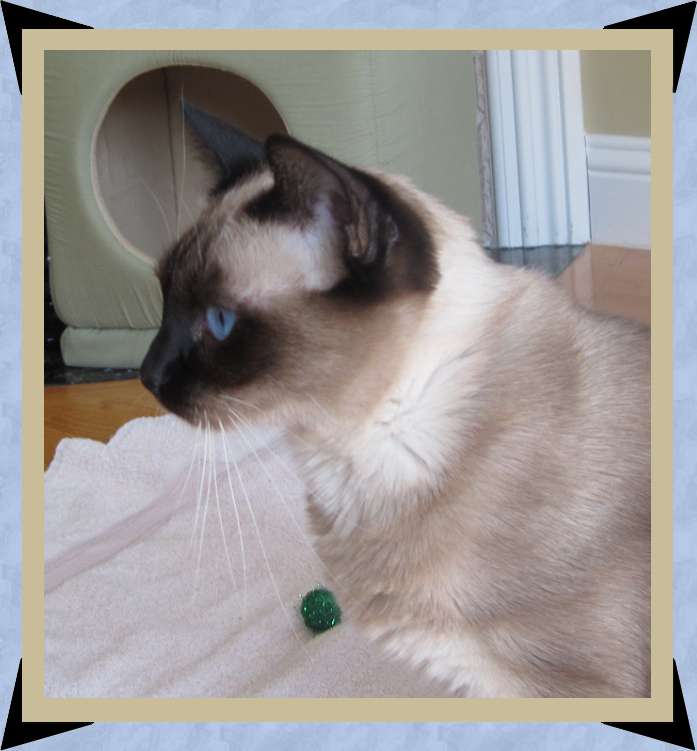 I now have the run of the house. I've made friends with Maeve. but I'm still a little shy of the other girls.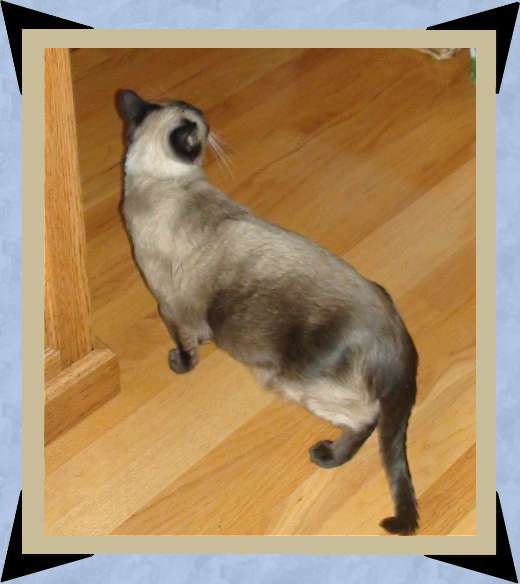 She is a very affectionate girl and head butts to get our attention.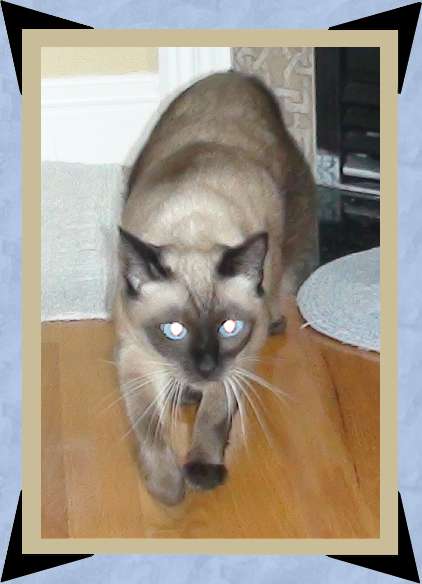 I like to slip upstairs and sit on Kate's shelf with all the stuffed animals.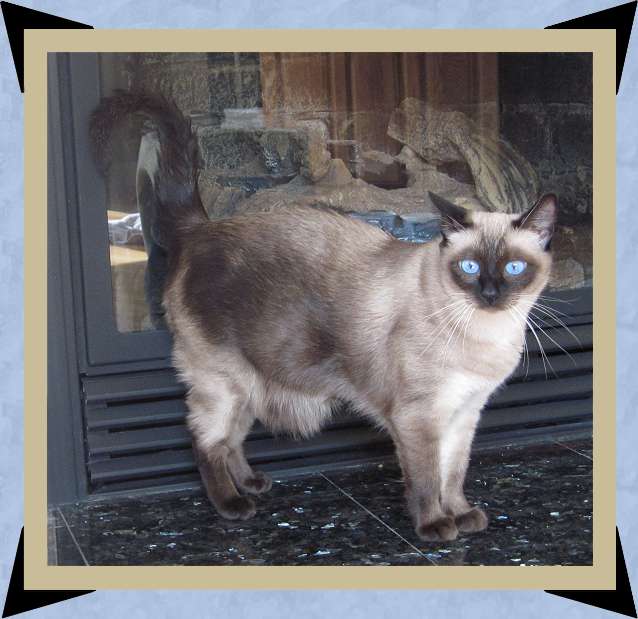 ---
All images, text, and all other contents of this site are protected by copyright law.
The contents of this site may not be reproduced, distributed, exhibited, published, or used in any form, in whole or in part, without prior written permission from the copyright holder.
All images, and text copyright © Black&Tan, 2000-2013 | All Rights Reserved | Contact
---