Black &Tan Fenya Guinness
---
Queen Retired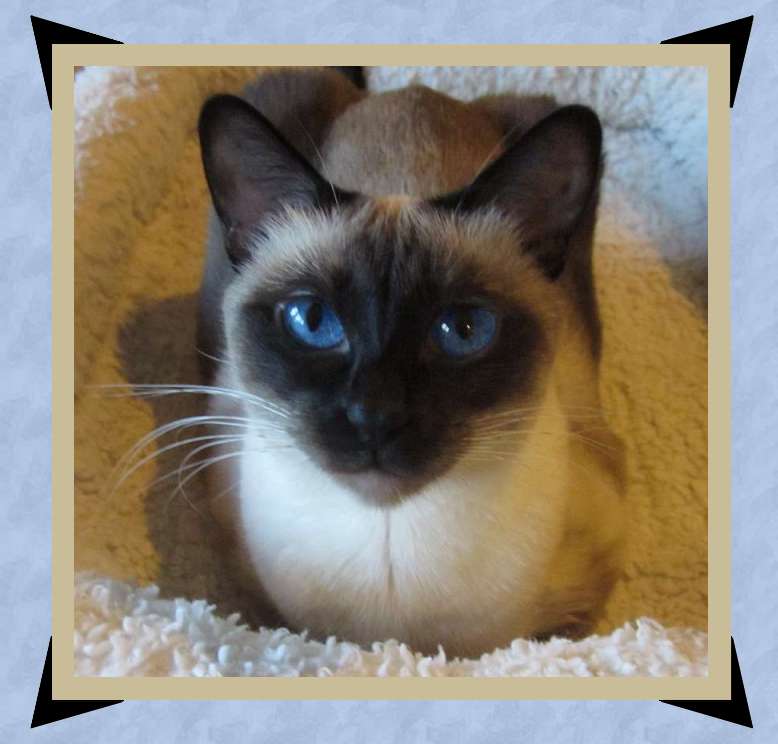 Photo at five years of age
Fenya is of our own breeding from our Fall 2009 litter.
Born of
Dam: BLACK&TAN FINOLA GUINNESS
Sire: BALOR BASS OF BLACK&TAN
Fenya has genetically tested Negative for the genes that cause Progressive Retinal Atrophy, Polycystic Kidney Disease, and Long Hair.
PRA-CEP290 Result: N/N - Normal, cat does not have the rdAc mutation. PRA is an inherited late-onset blindness, these genes have been identified in 33% of the Siamese population.

PKD results N/N - Normal - Does not possess the disease-causing PKD1 gene. PKD is a well documented abnormality in domestic cats.

Genotype Result: N/N Cat has short hair. None of the 4 long hair mutations detected. Cat cannot produce long-haired kittens.

a/a - Non-agouti cat is solid (self) in color
cs/cs - Siamese pointing
D/D - Full color. Cat does not have the dilute allele
B/b - Full color, carrier of brown.
E/E - No copies of the mutation for Amber

Tested at U.C.Davis Veterinary Genetics Laboratory
---
Nicknames: Fen, Fenny Penny, & Feny Foo.
My Album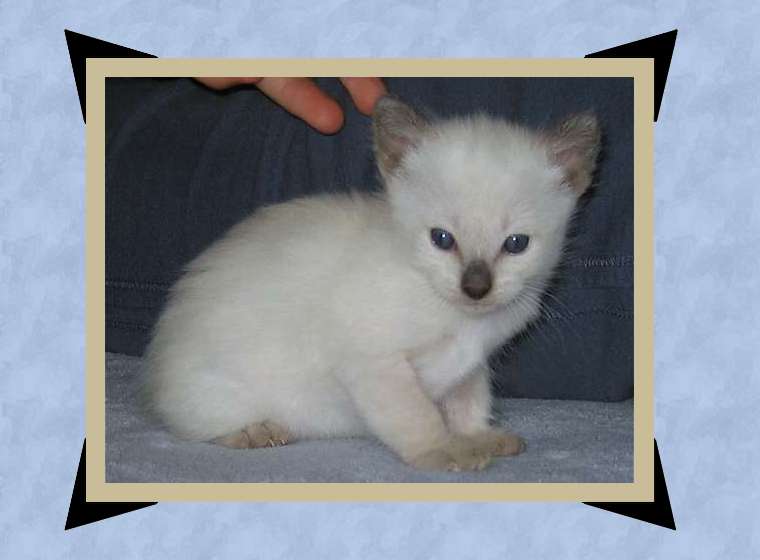 3 weeks old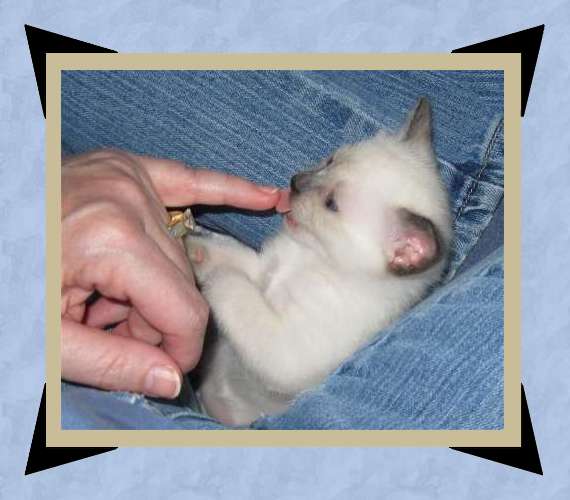 I'm a licker and have been since I was born. I'm happy to give kisses if you like a rough kitty tongue.
In the kitten diary I was nicknamed after a threatened wild flower called the Fen Cuckoo Flower.
The nickname Fen stuck so when it was time to register my real name we sort of created one using Fen and Enya.
Enya is the approximate transliteration of the old Galic, Irish name Eithne which means little fire and the soft inside of a nut.
That fits me! I can be a bit of a spit fire and I'm nutty when I have a mind to be.
So my name is a variant of Enya. Fenya is pronounced Fen-ya
We've also learned that there is an Italian opera in which Fenya is a beautiful, loving, little girl with sweet melodious voice.
It also a form of Fenia of Scandinavian mythology.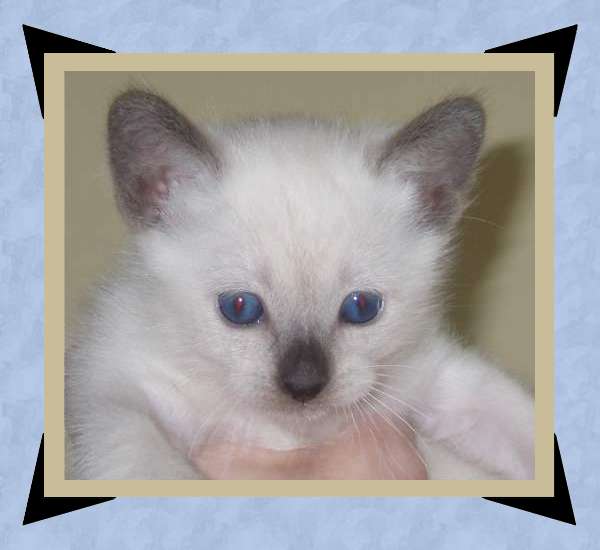 Four weeks of age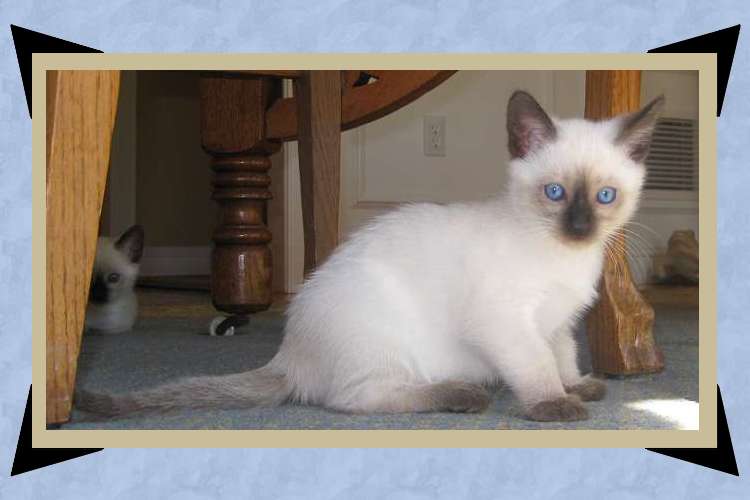 Seven weeks of age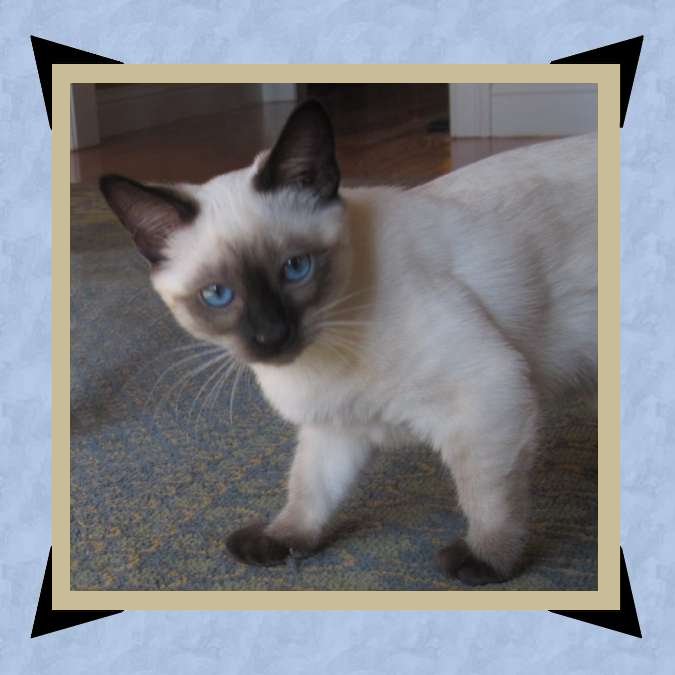 3 months old
I don't have short legs ...I was starting to lie down then wondered...is she going to intrude on my rest with the camera flashes?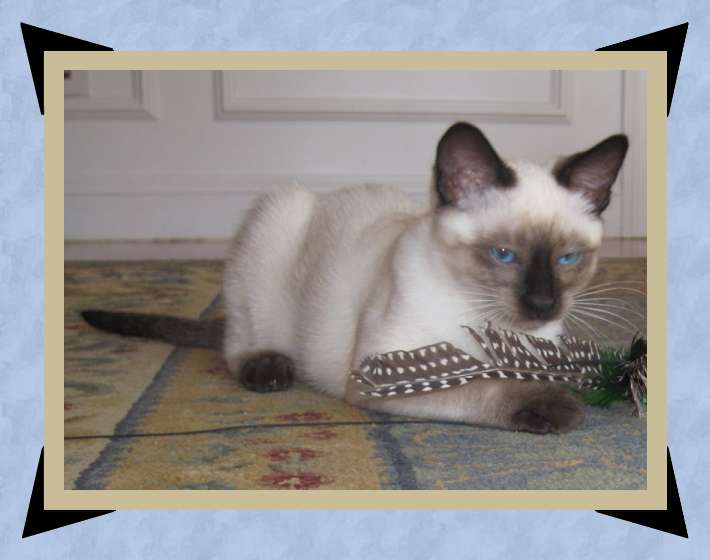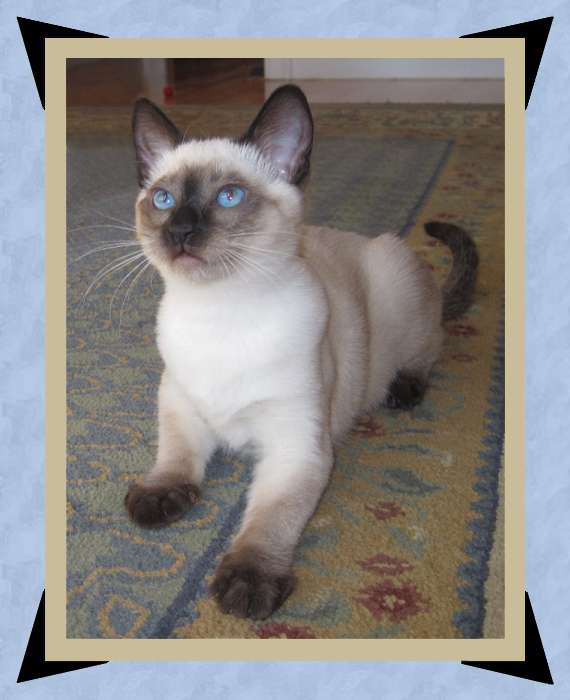 Four months of age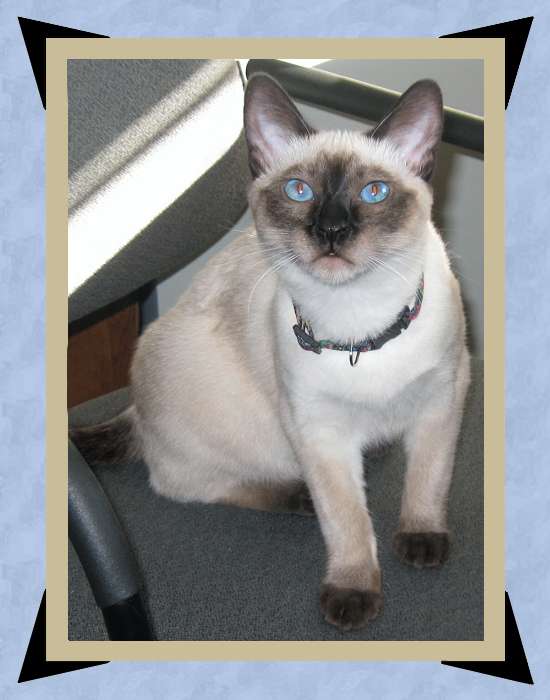 Six months old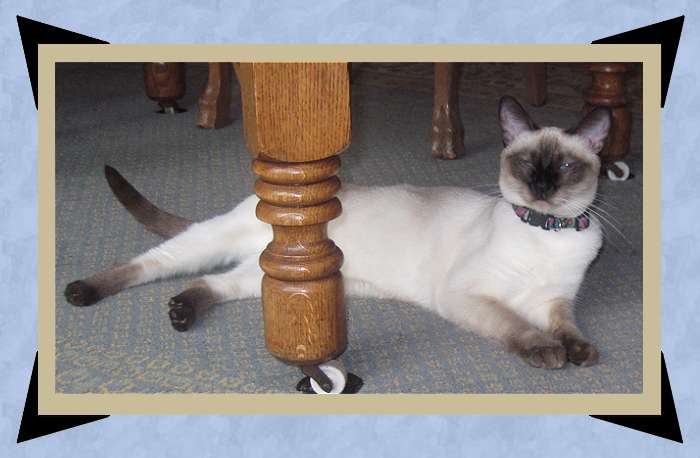 Nine months of age
My color is coming in a little more each month. I still have a little bit of maturing to do before I can have my own kittens.
I'll just stretch out here and take a cat nap.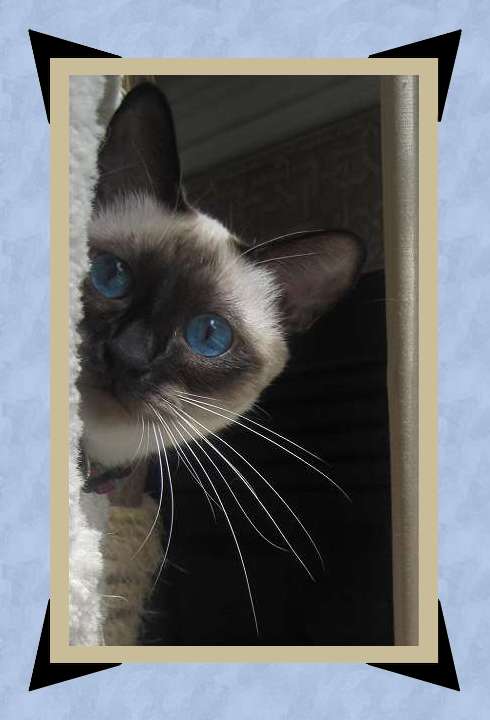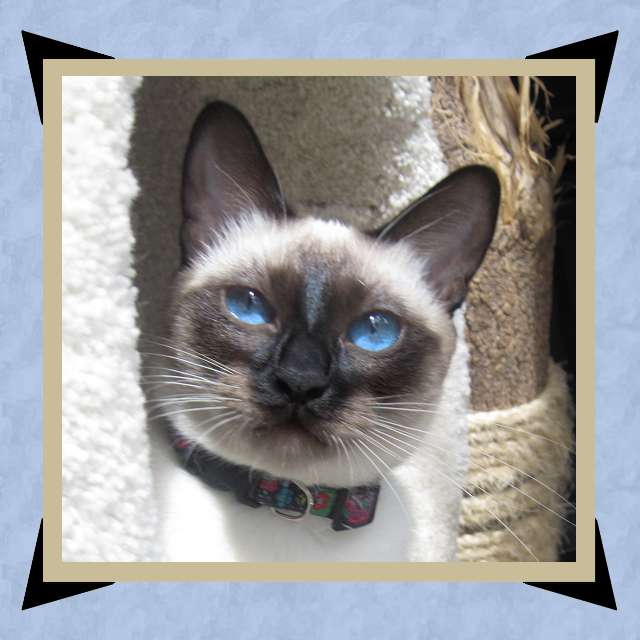 Eleven months of age
January 2011 with her first litter of kittens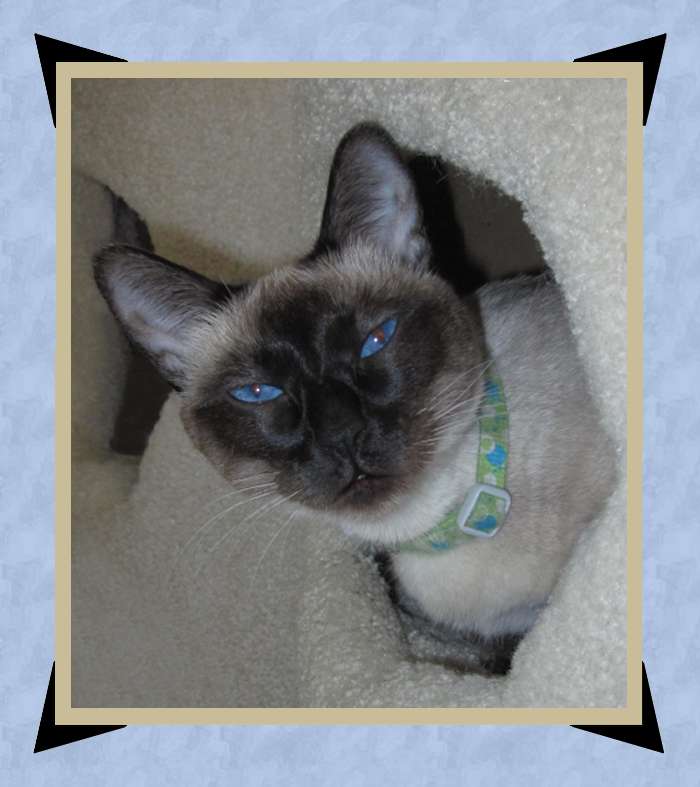 May 2012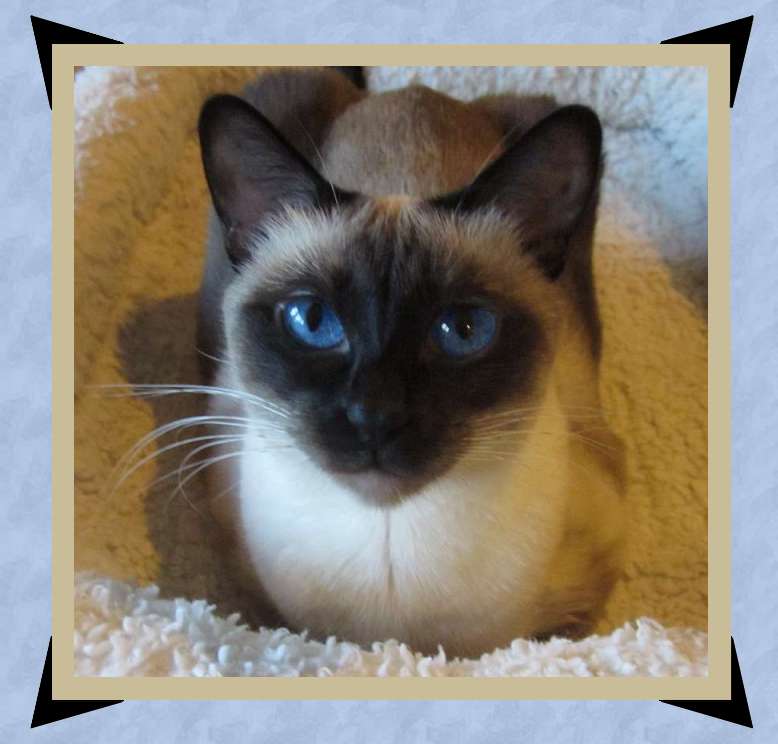 Fall 2014 - 5 years old
Fenya retired at 7 years of age. She passed away in February of 2020 from inoperable complications of feline breast cancer.
---
All images, text, and all other contents of this site are protected by copyright law.
The contents of this site may not be reproduced, distributed, exhibited, published, or used in any form, in whole or in part, without prior written permission from the copyright holder.
All images, and text copyright © Black&Tan, 2000-2019 | All Rights Reserved | Contact
---